"Exactly what we had wanted for our trip to Jordan."

-Coleen, Canada, 2017
"Wonderful Experience… If you are planning your trip to Jordan I recommend you book with them! They are the best and you'll have an incredible time!"
-Ludovica, Dec, 2017
"Best trip planning. We wouldn't have this amazing experience without them. From the hotel bookings, the private tours, the transportation to the guides & staff everything was perfect!"
-Lina, 2017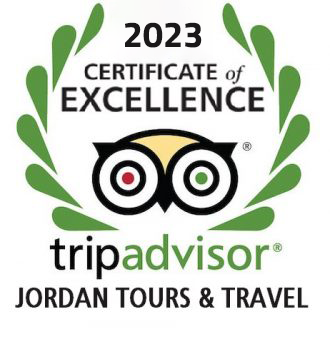 At Jordan Tours & Travel authenticity is our highest priority. Sincerity, good faith, genuineness – they're all a part of the ethic we embrace in approaching our world and the people and cultures we share it with. We're devoted to helping our travelers experience the world with the honesty and affirmation that your choice of Jordan Tours & Travel implies — a real world without artifice, that craves our understanding and compassion rather than our judgment; a world that seeks to welcome us rather than entertain us.
"My entire trip and stay was absolutely seamless."
I fell in love with Jordan and its people. It was a delightful experience and I owe this to Jordan Tours & Travel… In a nutshell, the whole team is very professional, passionate about Jordan, driven, hardworking and a lot of fun at the same time. Jordan Tours had pre-arranged our VISA and their contact person was standing with our name and took straight away to Immigration counter without any hassle. I left Jordan with lovely memories and some new friends. This has been my best holiday till date! Think no further and choose Jordan Tours Travel & Tourism – Day Tours. These guys are the best!
R J, The Netherlands, 2016